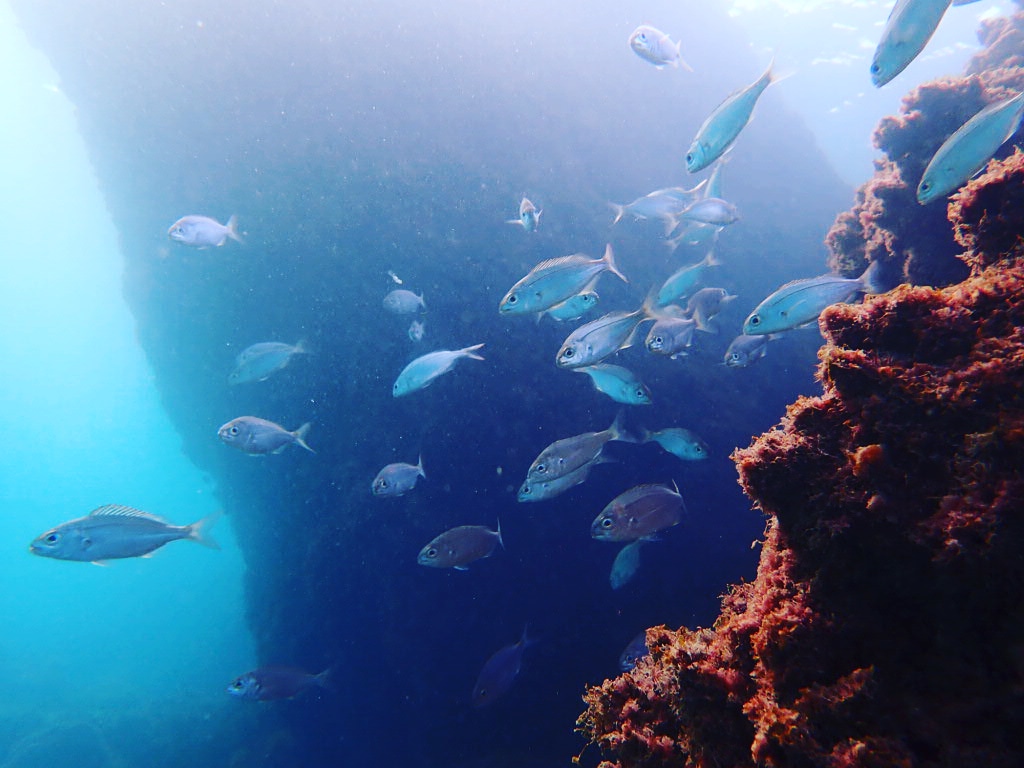 Firstly Scubacoursespain got the Best dive site of Sotogrande. Secondly we will bring you to the unique Wreck close from the Bunker Beach Club and its hidden underwater Bunker. In short, all our dive site are family friendly.
Sotogrande es parte de San Roque, que tiene muchos sitios de buceo diferentes con caballos de mar, sitios arqueológicos y hermosas playas de arena.
The wreck made from wood and covered of copper is in shallow water and made it accesible for everyone. Next to it lie a sunken Bunker, each year the bunker is going further away. Best of all, very close by Sotogrande in the pueblo of San Roque are the Sea Horses, 3 species live all year long there.
We always bring our underwater camera with us, we make sure you bring many souvenir to the surface.
Diferentes cursos para diferentes necesidades, Bautismo de Buceo PADI - CMAS - FEDAS. Para principiantes y Open Water Advanced, nuestros instructores tienen más de 20 especialidades PADI de buceo.
Scubacoursespain is proud to count many student from Sotogrande International School as Student Divers.
La escuela de buceo de Sotogrande está equipada con una piscina donde el estudiante PADI puede practicar sus habilidades de buceo, nuestros instructores están aquí para responder cualquier pregunta de buceo. Durante cada inmersión, la cámara subacuática está ahí para las fotografías gratuitas.
 The Sotogrande area is located in the Campo de Gibralta, in the Manto de Aljibe Unit. This unit consists of sequences (turbidites), in other words marine sediments with a large percentage of sandstone levels.
http://www.scubacoursespain.com