Rescue Diver Course
Rescue Diver course is the course which will let see the divers from a different angle!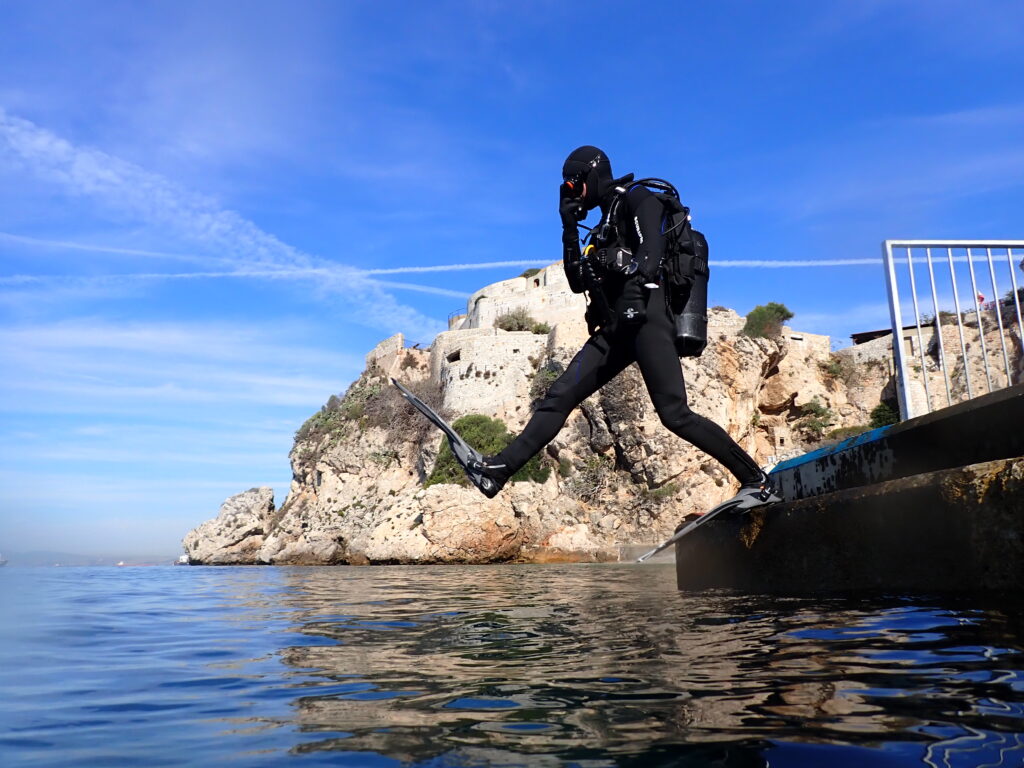 What is a Rescue Diver?
Rescue diver means who will be able to rescue not only a Diver but also a swimmer, or a snorkeler, or be able to react to any emergencies which happen in daily life.
We come from Commercial diving and we have been extensively trained to rescue!
Theory:
We are all living a busy life, our family, friends, pleasure activities, professional activities…
Most people have nowadays a Smartphone, Tablet, or Computer, and most Scuba diving agencies have their courses available online. Either CMAS (Confédération Mondiale des Activités Subaquatiques), FEDAS (La Federación Española de Actividades Subacuáticas), PADI (Professional Association of Diving Instructors) make it possible to study at home or anywhere someone feel to, at his/her own pace.
We encourage our students to understand the theory before they arrive on holiday on the Costa del Sol. They have more time to spend with their family and friends to enjoy many more activities in the area like Hiking, Horse riding, Boating…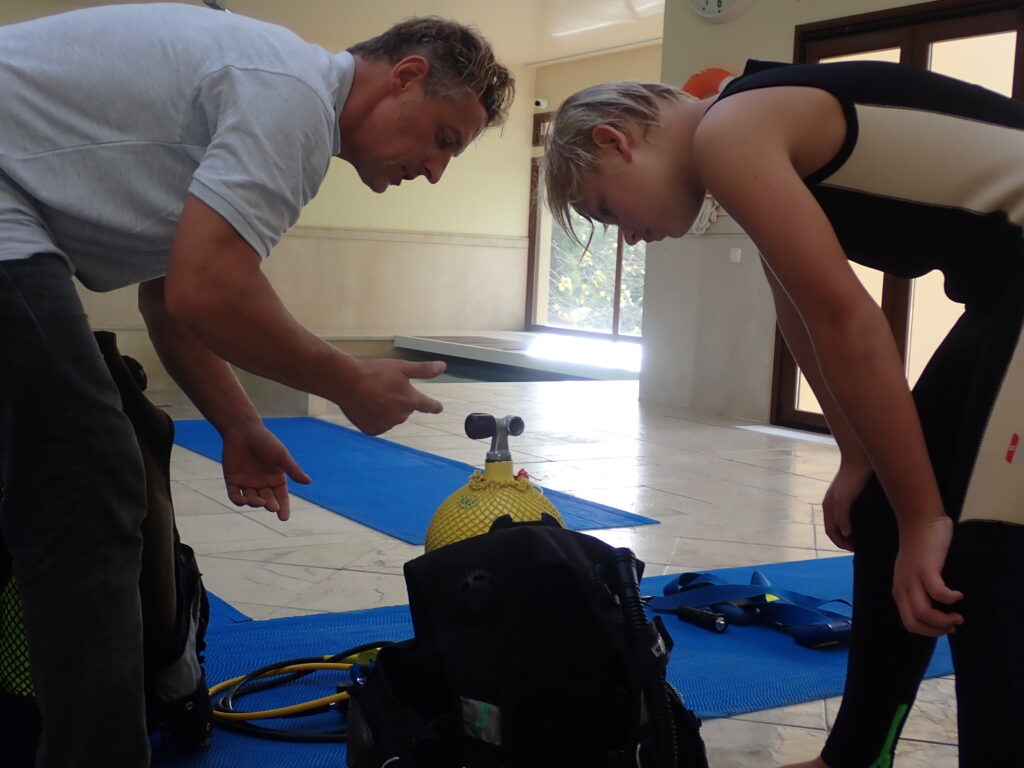 PADI Rescue Diver eLearning:
Therefore ScubaCourseSpain uses the PADI eLearning. 13 Chapters include many graphs, videos, quizzes, and Knowledge reviews and the EFR (Emergency First Response). All are accessible online and offline (better to download what you prefer to review before boarding the plane), it will still be available after your course and we highly recommend doing a small review a few days before going diving. It will only make you a better diver and encourage you to go further in your education.
The Practice:
Safety is our master word!
We like to start the Rescue Diver course with the Emergency First Response course. It takes about 3 to 4 hours to practice how to reach a victim in a safe way and make you take the right reaction for different emergencies.
Then comes the Rescue Diver course, which about 2 to 3 half days to recognize where come from the dangers, the undertrained divers and be ready to respond before an incident rise and become an accident.
A training logic to make you repeat the exercises repeatedly until your reach different scenarios. You will have eyes growing in your back to do not miss a diver.
The course can take up to 3 mornings, about 3 to 4 hours or more when it is necessary. We have a long experience in Diving, not only in Scuba. We won't only give you a Diving License but also make you a Rescue Diver and make you feel one!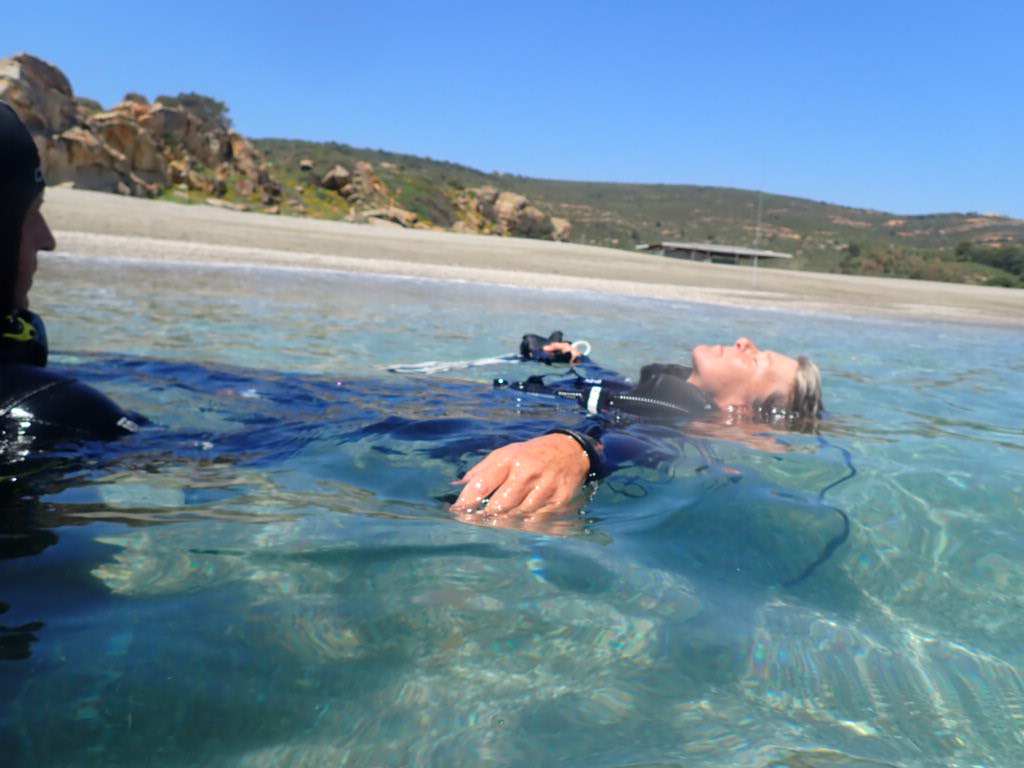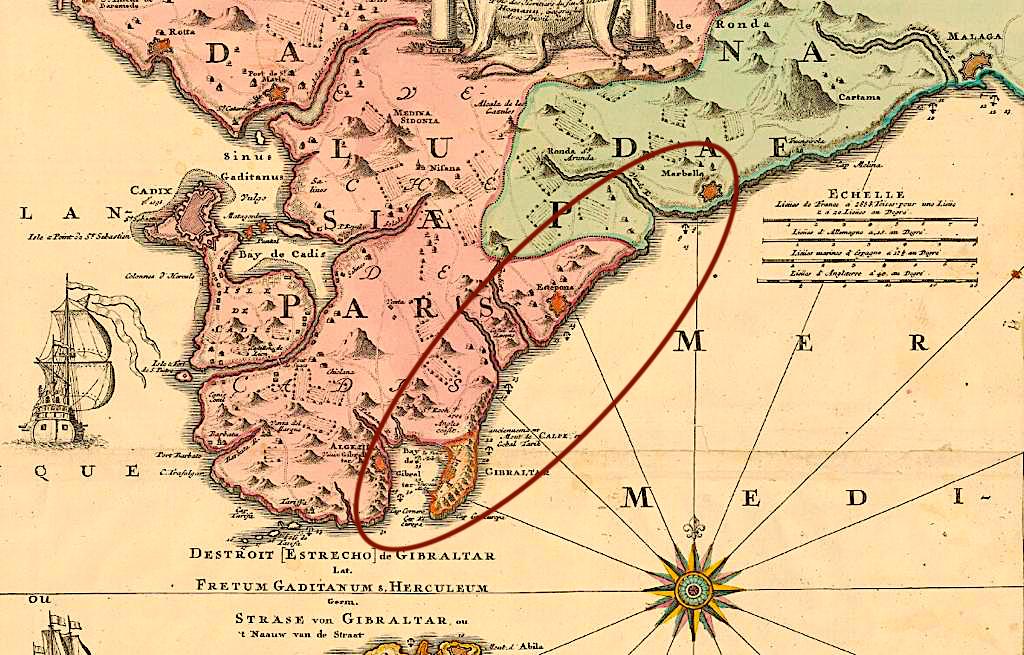 Where?
We dive all along the Costa del Sol. It depends on the weather conditions. Some days we have a strong wind on the coast of Casares, Manilva, or Sotogrande, then we will be diving in San Pedro, Estepona, or San Roque. Each town has a different bottom and different scenery from wrecks to rocky and sandy bottoms. One who already has a scuba diving license can dive from the boat in Algeciras and Gibraltar.
People protect what they love.

Jacques Yves Cousteau